Good reasons
There are a lot of good reasons why the future is in Køge
But one of the best reasons is our location – because it's very unique.
Skandinavisk Transport Center is based where the highways E20, E47 and E55 conjoin – close to both Copenhagen, Malmø.
And in the future our location will only get better: The highways are expanding, Port of Køge is growing and the the Fehmar Belt connection will give direct access to Germany.
These are some of the good reasons why the future is in Køge.
Build up to 30 meter
Plot ratio is set to 50%
No limit of volume
No building tax
Skandinavisk Transport Center
Skandinavisk Transport Center in Køge is one of Denmarks biggest joined business- and transport areas. The transport center has within recent years grown from 130 ha (1.300.000 m2) to 180 ha (1.800.000 m2), and should it become necessary we have the possibility to expand even more. The combination of the highway, rail road, port and optimal facilities and conditions for businesses have created a dynamic transport center with a lot of big companies like Netto, Lidl and Lemvig-Müller.
We are one of Denmarks biggest transport centers – and in the future we will grow even bigger. We are expanding and offer newly developed plots from 20.000 m2 to all companies with a need for transportation and (almost) limitless space.
Contact
Place your company in the transport & logistics network of the future – contact us already today.
Personal contact
Thomas Elm Kampmann
+45 56 63 74 00
Baltic Kaj 1, DK-4600 Køge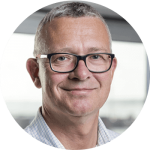 Get in contact